Legend 25mm Heavy Impact Gym Tiles

Legend Heavy Impact Gym Tiles are a 25mm Rubber Gym Tile that is designed to take the impact from heavier equipment such as Crossfit gyms, free weights and for when gym owners want to add extra protection to their expensive equipment or control sound and vibration throughout their building.
Benefits include:
DIY installation,​
Non Permanent fixture, No gluing.
Can be moved to a new area,
Cheaper and easy to repair,
Lower start-up costs,
Quicker install time

Semi-Seamless look,
Endless Design options,
50+ Colours,
Business Finance Leasing available,
Floor Graphics and Logo Design option,
No VOC.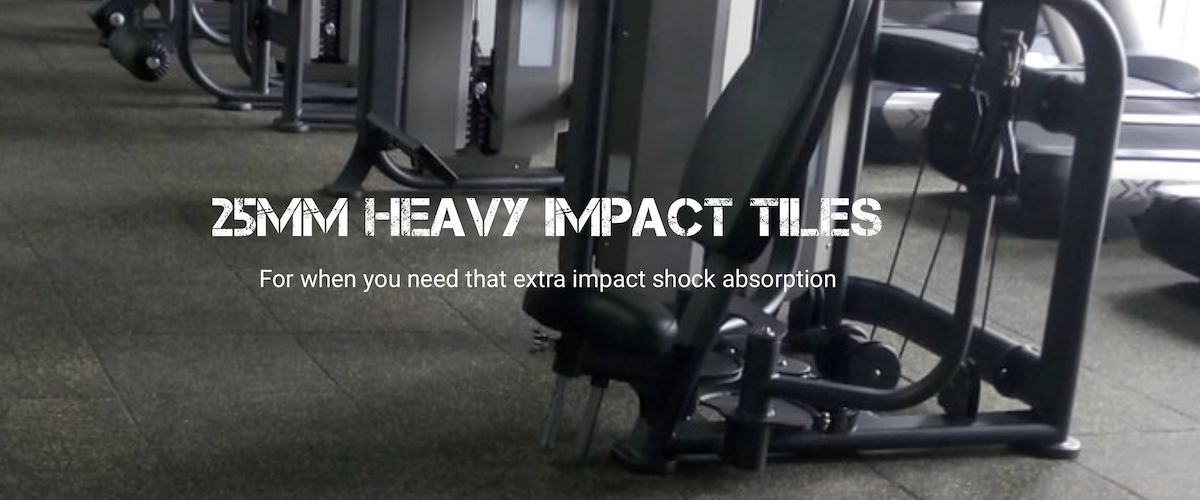 The Legend 25mm Heavy Impact Tiles are built with Power Feet allowing greater shock and impact absorption, unlike regular traditional solid rubber. Its ability to run power cables, speaker wire or even data cables without protrusion minimising any visual cord clutter. This also adds to underfoot cushioning for athletes as they train. Its unique design helps it reduce noise from smashing weights creating a better sound environment in your gym. Another of its greatest asset is its ability to minimise impact and vibration into the floor itself and your neighbours will thank you that. Lastly, you'll also reduce and dampen the crushing blows to your equipment and help improve the life of your gym equipment and bumper plates.
The quality and details of our 25mm Heavy Impact Tiles are hard to pass. While everyone is looking for a cheaper product, we aim at producing a better product with no smell, better colours and better range. Boasting a much larger colour amount and product configuration we pride ourselves on offering the best value and products alike. Just check out colour range by clicking the link just below.