Legend Interlocking Rubber Gym Tiles

Want to get that semi-seamless look without the extra cost of rolled rubber and the ability to move when your lease is up? Then look no further as the Legend Inter-Locking Gym Tiles may be the best option for you.
​
There are many benefits to the Legend Interlocking Gym Tiles. Each Interlocking Rubber Gym Tile ensures a secure lock-in position and say goodbye to a shifting rubber floor. This means your floor won't move from under your feet. The unique locking system gives you a super flat endless look similar to Rolled Rubber. Not only is it much easier to vacuum, mop and clean, it also allows for custom-designed floor graphic and club logos.
Legend Interlocking Rubber Gym Tiles are available in a standard 1m x 1m interlocking tiles in multiple arrays of thicknesses ranging from 6 - 25mm thick on either our Sports Shock Pad or Sports Foam Pad depending on your application and activities. Great from gyms to multi-activity rooms such as aerobics, yoga, dance, martial arts etc.
Benefits of Legend Interlocking Tiles:
DIY installation,
Non Permanent fixture,
Can be moved to a new area,
Cheap and easy to repair,
Lower start-up costs,
Quicker install time

Semi-Seamless look,
Endless Design options,
30+ Colours as well as custom colour option,
Business Finance Leasing available,
Floor Graphics and Logo Design option,
Little to no VOC.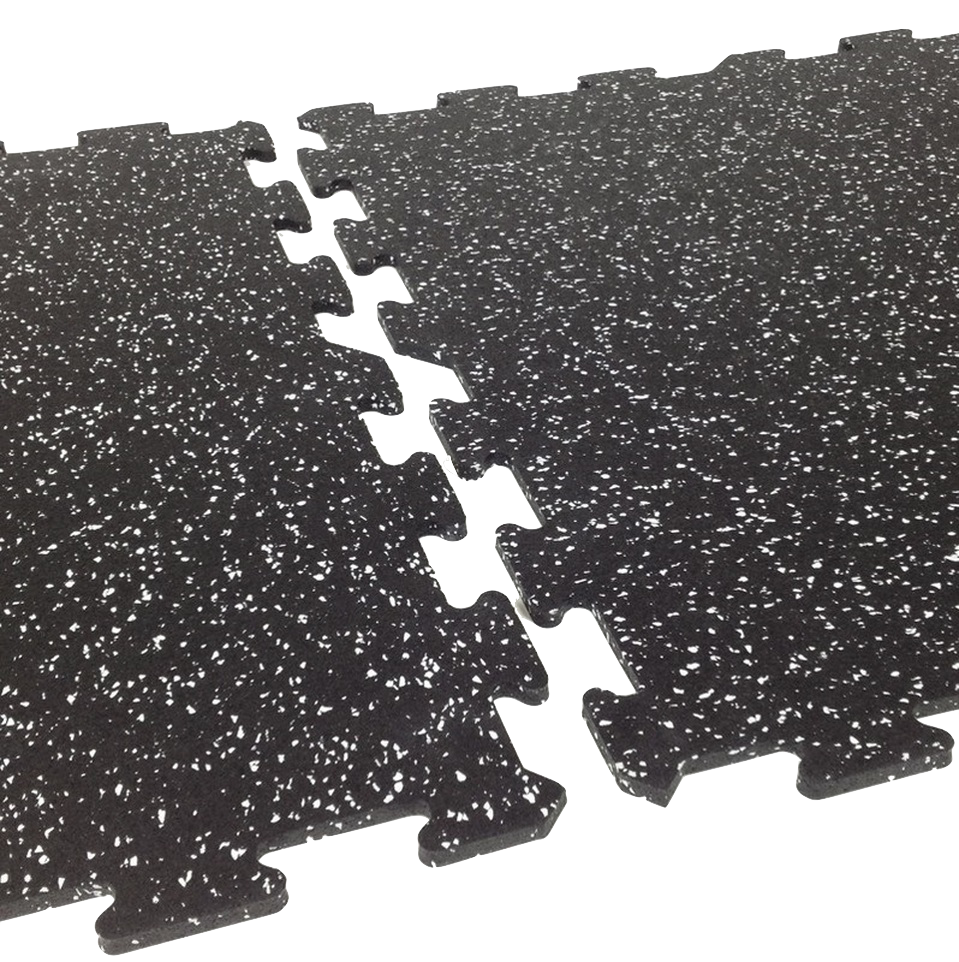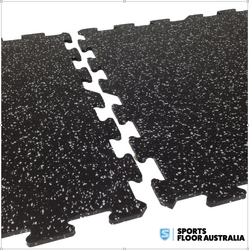 From $39.95
or 4 payments of $9.99 with

Info